If you are looking for a vacation with a difference, then why not come to Zanzibar? It is one of the world's most desirable holiday locations . Please don't  imagine a dusty hot savannah.. this is a tropical paradise Island with an exotic mix of cultures on one of the world's oldest trading ports. See our article on "Ten Things to do in Jambiani"
We invite you to come and learn from the local community:
Batik, painting and jewellery making
Swahili cooking lessons
How do you live without electricity and a fridge?
How do you build an entire house with no power tools or machinery?
How do you make rope from a coconut, embroider a hat, harvest seaweed for export, catch an octopus, etc
Relax and sloooow downn… breath.. live.. laugh and enjoy talking to people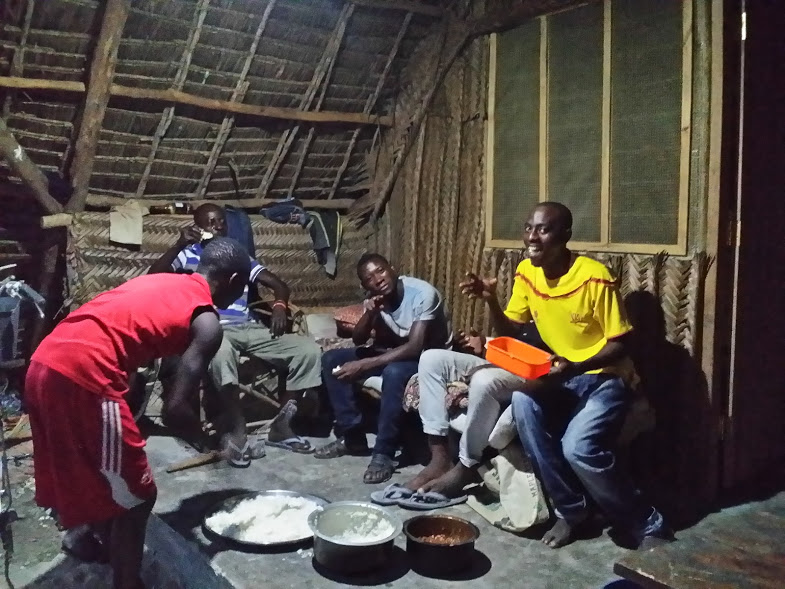 In return they want to learn from you for a few hours a day. So far their requests are:
Learn and practice English
Sewing
Housekeeping / cleaning / hygiene practices
Playing musical Instruments guitar, keyboard, drums, malimba
Drama, dance,sculpture, jewellery , arts and crafts
Cooking for visitors from Europe etc
Tourism and hospitality (Service skills, bookings, Tour guides)
Entrepreneurship and business management
Sales
Accounting
Basic computing and web 2 skills (blogging, googling, wordpress, Facebook marketing)
Maker Maker spaces, robotics, engineering, DIY RC boats, cars and solar power
Automative and Bicycle repairs and maintenance
Building, plumbing, electricians and house maintenance
Recycling and Organic Permaculture
Anything else
Just being on the property and intermingling with our resident artists and staff will gradually introduce us to European expectations. We ask for 2 hours a day in a volunteer project and encourage an approach of creating co-operative learning environments and project-based learning with implicit outcomes. The rest of the day feel free to enjoy the beach or hang out at the exclusive resorts all along the East Coast of Zanzibar.
Volunteer Accommodation at Kuza Cave
We have eco-friendly village running on solar power and huts (bandas) built with local materials like coconut thatching (makuti) and walls (Kamba).
There is the "Round Banda" that sleeps 4-6 people.
The "Triangle Banda" that sleeps 4-6 people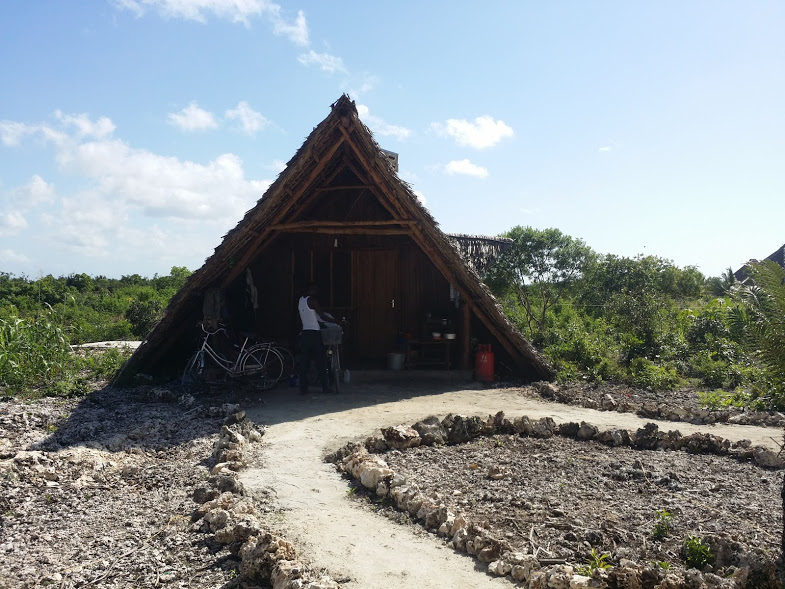 It is a ten minute easy walk from our property to the beach. We can organise accomodation for you on the beach for reasonable prices, especially if you come in low season when Europe and the US are not all on holidays. The weather is still great for a holiday.
We can also offer you a free day pass to a 5 star luxury resort, The Sands Resort:
The Sands Beach resort situated in Dongwe Zanzibar,  Resort boasts a 30 metre  outdoor pool, dive centre, volleyball, snorkelling and surfing school. Guests and visitors can enjoy the on-site beach bar. Free WiFi is offered and free private parking is available on site.