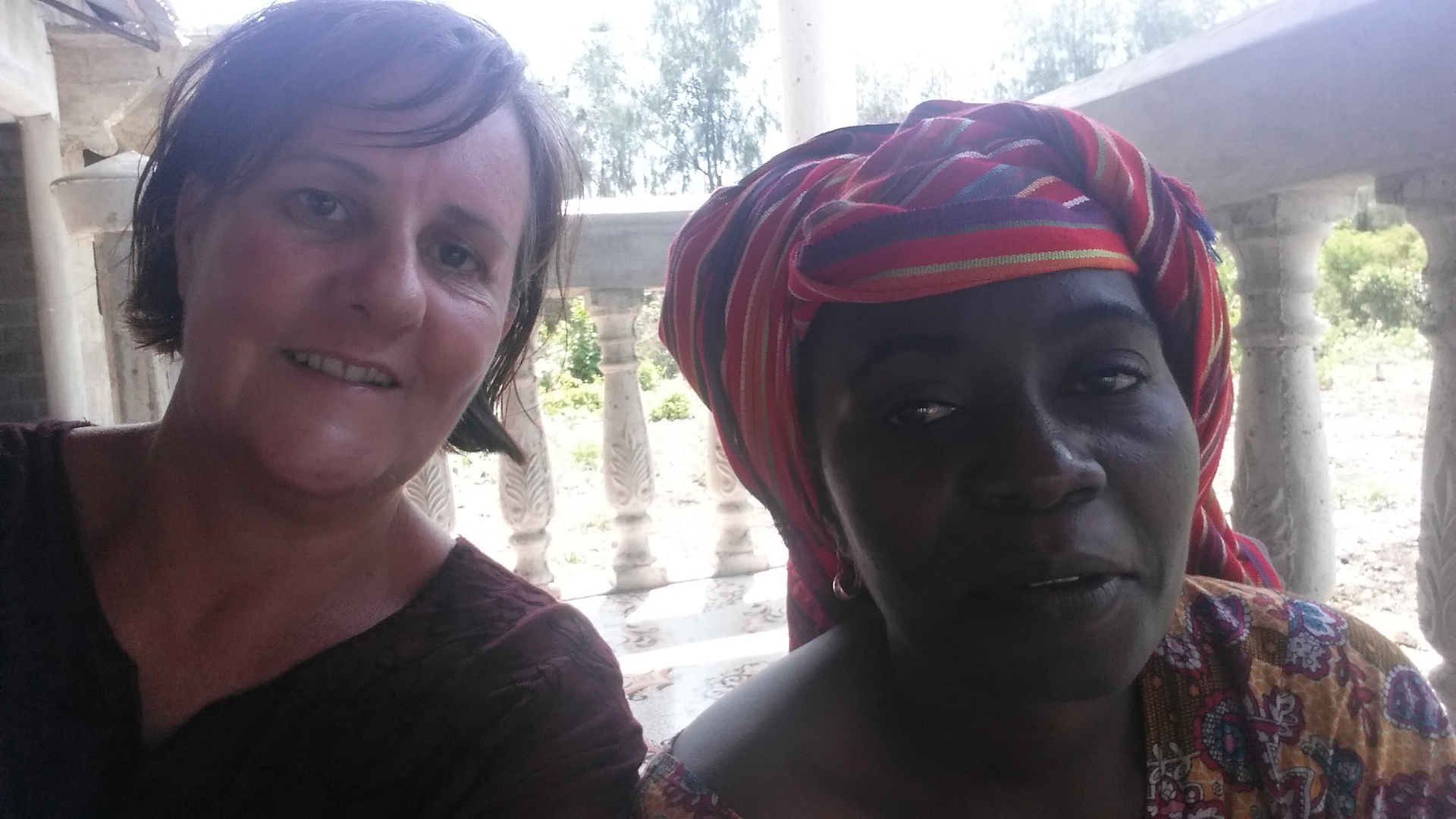 My family is now back in Tanzania. We have set up a little home in north Jambiani on the East Coast of Zanzibar Island in Tanzania. For tourists, this is a tropical paradise with coconut trees, cocktails and warm waters for snorkelling on coral reefs.
For many locals, life is not such a luxury. Most families in Jambiani earn a living through fishing. The lady in the picture, who is my neighbour, is a full-time teacher at the local primary school and a mother of four. Her husband is a fisherman yet they are still looking for extra part-time work to get by. Most people here need  2 or 3 jobs to meet their immediate needs. Some women farm and collect seaweed and earn about 20 cents per kilo. Tanzania has one of the lowest income levels in the world at an average of $2 per person per day.  Yet it has one of the world's fastest growing economies, so that will change quickly.
I have been asking the women what they want to learn and the answer is dress-making. (I was kind of hoping they would say computer coding..) So that is where I will begin. One step at a time… I am meeting with the village chief this week to discuss educational needs. With my network in Australia of VET educators, and the desires of my friends, I am beginning to see a vision… stay tuned!
(PS. I wrote this post on my WordPress app on my phone and just copied this text and a little pop up offered to translate my clipboard content.. see below. This is a new handy feature for Android. If you have Google translate app installed it will translate text from ANY app if you copy text to the clipboard… wow!!!!.. For people who don't have English as their first language this is amazing.)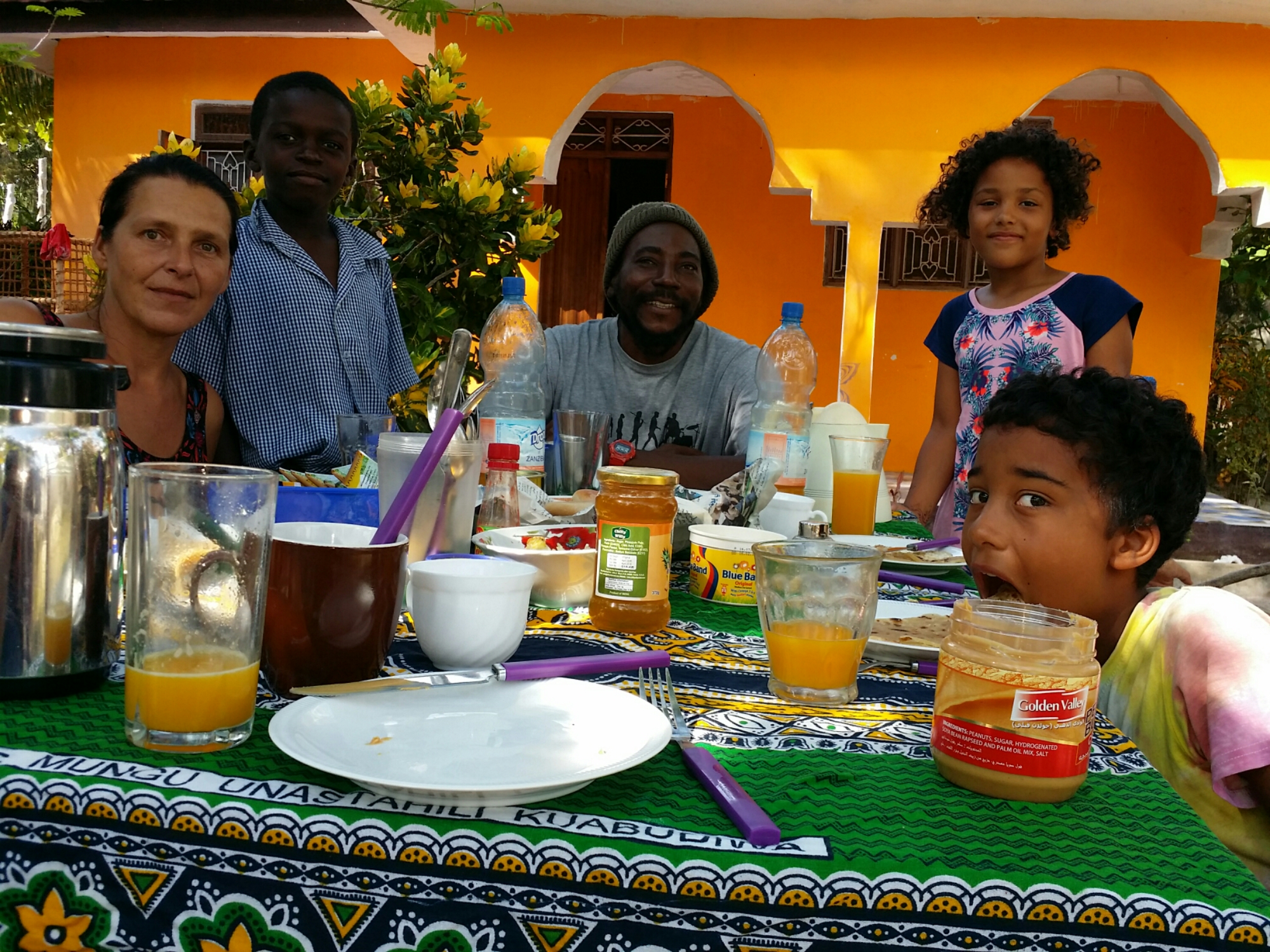 Kiswahili auto translation
Familia yangu ni sasa nyuma katika Tanzania. Tumeweka nyumbani kidogo katika kaskazini Jambiani Pwani ya Mashariki ya Zanzibar Island nchini Tanzania. Kwa ajili ya watalii, hii ni peponi kitropiki na Visa minazi na maji ya joto kwa snorkelling juu ya miamba ya matumbawe.
Kwa wenyeji maisha si kama anasa. Familia nyingi kuendesha maisha kupitia uvuvi. mwanamke katika picha, jirani yangu ni nani, ni ya muda mwalimu katika shule ya msingi ndani na mama wa watoto wanne. Mume wake ni mvuvi. Watu wengi wana ajira 2 au 3 kupata kwa. Baadhi ya wanawake shamba na kukusanya mwani na kulipwa kuhusu 20 senti kwa kilo. Nimekuwa kuuliza wanawake wanataka nini kujifunza na jibu ni mavazi maamuzi. (I ilikuwa ni aina ya hopijg wangeweza kusema kompyuta coding ..) Hivyo kwamba ni wapi mimi utaanza. hatua moja kwa wakati … Mimi kukutana na mkuu wa kijiji wiki hii kujadili mahitaji ya kielimu. Pamoja na mtandao wangu katika Australia ya waelimishaji VET, na tamaa ya marafiki zangu, mimi naanza kuona maono … kukaa tuned!